Hi Lovelies! It's Movie Mondays! For today's review I'm doing: 21 Jump Street
I actually never intended to watch this movie. Had no idea what it was about... lol
Little into the movie I start to somewhat regret watching it. It's a comedy, but with tons of profanity, which always really annoys me.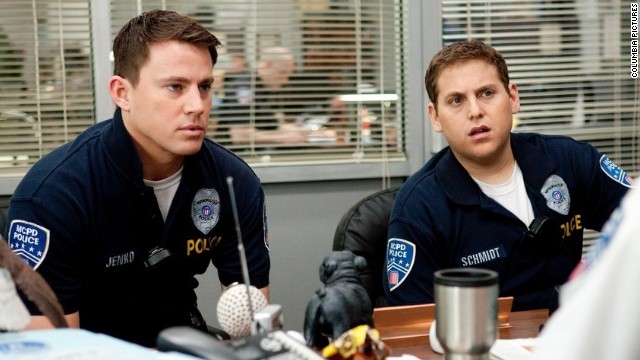 The plot is about two boys who where on the opposite ends of popular in High School. Later in life, they became friends because they are partners in the police squad. One day, they get a chance to be undercover.. as high schoolers!
Though they're suppose to be " undercover" they haven't really changed that much from high school. ( because this is a comedy) Their mission is to find the head of the drug dealer supplier.
The funniest part is how ridiculously they deal with situations as if they're complete amateurs as police officers. They did everything wrong and they still won't give up.
I rate this movie 3.4 stars. I think it's a ok movie to watch, if you like profanity and somewhat stupid comedy, then this is the movie for you!
Are you a movie addict?
Did you watch this movie? Would you?
What movies have you watched lately? Or what are you planning to watch?
Leave a comment to show that you care!