Hi Lovlies! I finally went back to CVS & to do my haul but only then I realize the 40% off deal was OFF! ahhhhh! >_< dang it! I missed my chance! Good thing that I did purchase an extra eyeliner last time~ but I wanted to buy more stuff!
Anyway, I decided to try their eyeshadow anyway ~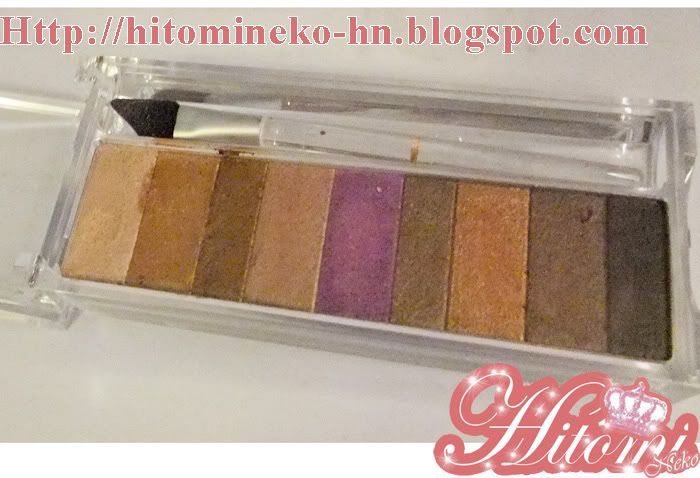 At first I didn't like the applicator that comes with it, because I thought it was not soft enough. However, after couple of usage I realize it is a really good applicator! You see the shape, it perfect for both highlight areas at your tear duct or waterline. The rest is also great for applying eyeshadow over your whole eyelid. it's basically two applicator in 1!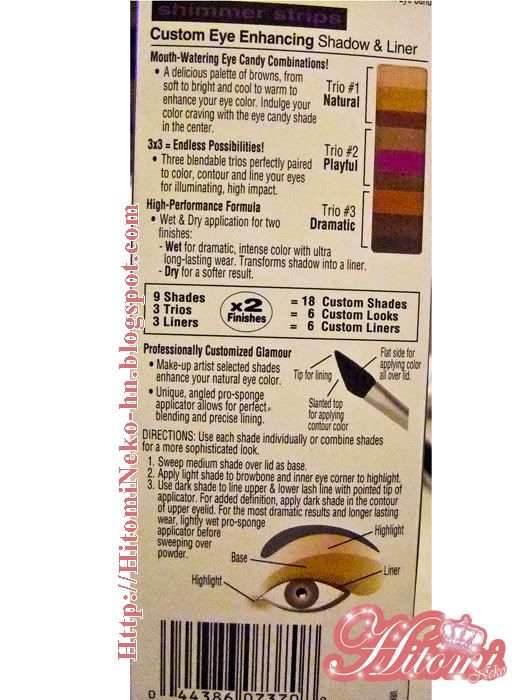 The back have suggestions on how to use the colors~ =) & how the applicator works.
Trio #3, #2, #1 in order
I like brown shades because it really goes with anything! The colors stayed all day~ & it's pretty pigmented for both bright and dark colors. I only did one dab for all the colors swatches ( except the one on far left)
Overall I say it's a worthy purchase, especially for the applicator, I come to love it now ~ because I have another eyeshadow that comes with 3 applicators for different purpose ~ but this one have 1 applicator for ALL purpose! The
coupon
still works for $5 off!
Hope you like the review, leave a comment!
xoxo HitomiNeko xoxo